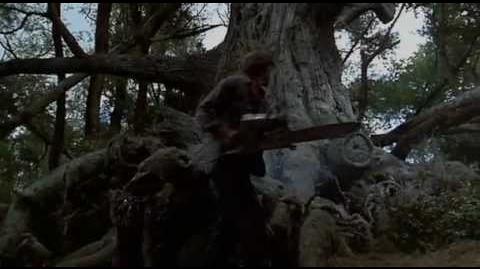 Plot Summary: Phil and Kate have a baby boy named Jake. They hire a baby-sitter, Camilla, to look after Jake and she becomes part of the family. The Sheridan's friend and neighbor, Ned, takes a liking to Camilla and asks her out. She refuses, but Ned follows her and discovers that she is not quite human. Camilla discovers that she has been followed and Phil is pursued. He leaves a desperate message for Phil and Kate which reveals that Camilla has special plans for baby Jake.

Directed by: William Friendkin
Produced by: Joe Wizan
Based on: "The Nanny" by Dan Greenburg
Starring:
Jenny Seagrove
Dwier Brown
Carey Lowell
Brad Hall
Miguel Ferrer
Natalia Nogulich
Pamela Brull
Gary Swanson
Jack David Walker
Willy Parsons
Frank Noon
Theresa Randle
Xander Berkeley
Ray Reinhardt
Jacob Gelman
Ad blocker interference detected!
Wikia is a free-to-use site that makes money from advertising. We have a modified experience for viewers using ad blockers

Wikia is not accessible if you've made further modifications. Remove the custom ad blocker rule(s) and the page will load as expected.